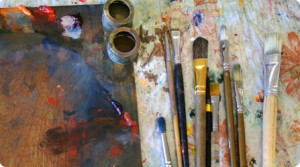 The Purple Moon is currently accepting applications from artists in all mediums for consideration to show in our unique downtown Charleston gallery.  Artists, or groups of artists, wishing to apply should review the information on this page and submit representative work along with the application form below.
This call is open to all artists in any medium including painting, printmaking, sculpture, assemblage and photography. All works accepted must be available for sale. The gallery commission for sold works is 40% and retail prices should reflect this. Art pieces which have been presented for sale at other art galleries in Charleston during the previous twelve months will not be accepted.
Artists need to submit five examples of work in jpeg format (300 dpi) on CD or Flash drive along with a completed application form. These may be mailed or dropped off at the gallery in person. Actual works of art MUST NOT submitted and will not be accepted.
If you have any questions, please feel contact us at 304-345-0123.
Download Application form (PDF Format)