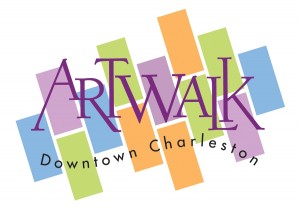 The Purple Moon is proud participant in the Downtown Charleston ArtWalk.
The ArtWalk runs monthly between March and December and is the showcase event of Charleston's dynamic art scene. We hope you'll visit us and the other art-related businesses for the next ArtWalk.
For more information on the venues, openings and to download a map of galleries visit the ArtWalk website.
The 2010 schedule is:
Thursday – May 20th
Thursday – June 24th (Festivall)
Thursday – July 15th
Thursday – August 19th
Thursday – September 16th
Thursday – October 21st
Friday – November 26th (Friday after Thanksgiving)
Thursday – December 16th
All ArtWalks are from 5pm – 8pm.